Grey Lady Gardens is a locally owned fine gardening and landscape design business. With over 17 years of experience working on Nantucket, Jenne Atherton Verney offers artful design solutions and well crafted maintenance plans that are appropriate for the island's unique growing environment. GLG works closely with clients through excellent communication so that expectations are consistently met, and often exceeded.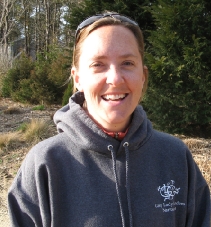 After attending the Nantucket Public Schools and graduating from the Lawrenceville School, Jenne received a BA Degree from Hamilton College with a major in Studio Art. She has found that gardening is a perfect combination of her loves — the outdoors, creative design and connecting with people who appreciate beautiful landscapes. 

Jenne has a strong sense of design, color and texture that are evident in her gardens. Her perennial beds and containers often stand out from the rest. With years of experience in managing a local seasonal business, Jenne has been able to attract GLG crews that share her passion for gardening and attention to detail. She knows that her clients appreciate thoughtful gardeners, and her crews hold themselves to the highest standards.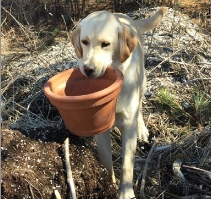 Whether it's jumping in the ocean after work, walking on the moors with her young children and their dog, Maggie, or playing hockey at Nantucket Ice, Jenne is grateful to live, work — and make things grow on the island she loves and calls home.